Head to https://app.sentisum.com/settings/integrations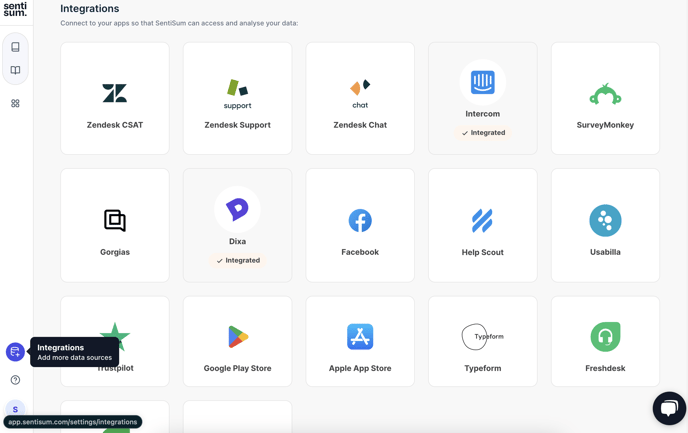 Here, you will see an option to add Typeform Integration, click on this: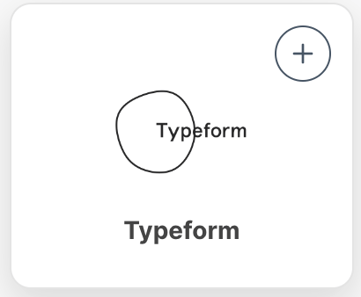 After logging in, accept the integration request in popup: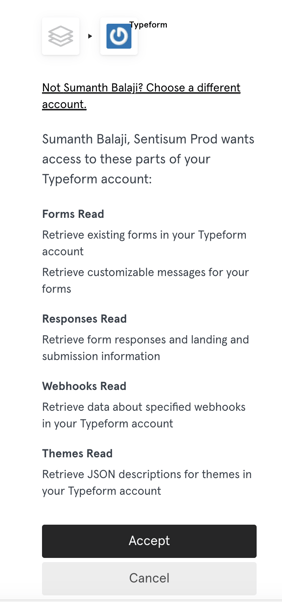 After accepting the request, please select the form responses to track on SentiSum. You can also search for a specific form with the search bar: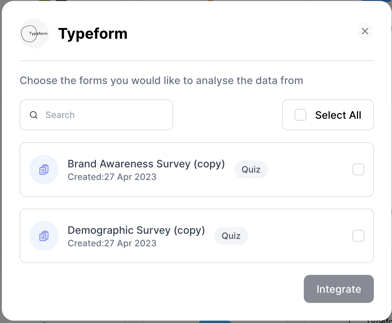 Click Integrate, and we will then be in touch with how the integration is progressing. If you ever need help, please get in touch on the dashboard support chat!